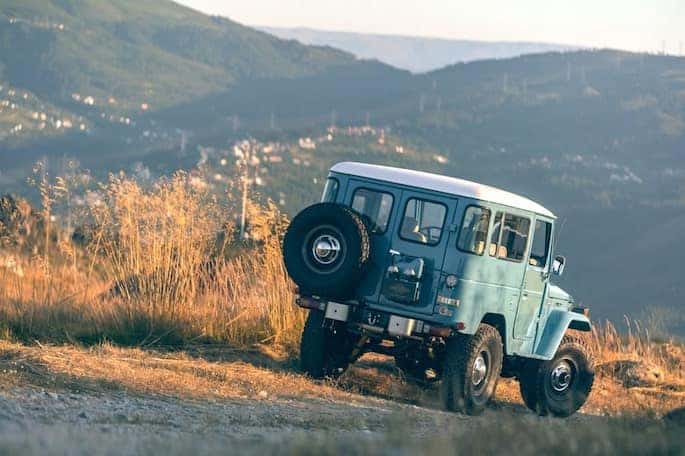 Welcome to
Toyota of Stroudsburg
When you're trying to find a brand-new vehicle, you're going to want to head to a dealership that has a lot of options, and more importantly, a knowledgeable staff that you can trust. At Toyota of Stroudsburg, we aim to make your car-buying experience enjoyable, which is why we take steps to simplify the financing process. Once you have your new model, you can always stop by for service, parts, and more.
Are You in the Market for Something New?
When you're looking for your next model near East Stroudsburg, Easton, or Penn Estates, you'll want to make the trip to our dealership. We have new Toyota sedans, SUVs, trucks, and more, and you can go a step further by deciding between new and used options.
New Models: New Toyota models are sure to catch your eye, as they bring a lot to the table. Models like the Prius are perfect for those who are constantly on the highway as you'll have amazing mileage, while the Toyota Highlander is a great option for larger families.
Used Models: By buying used, you're making sure that you're taking advantage of some keen benefits like lower insurance rates on average, lower depreciation, and more.
Certified Pre-Owned Models: Our certified selection is carefully vetted so that you can be sure you're getting the best model possible.
Let Our Financing Department Assist You
Finding your next model can be difficult, but once you've made your decision, you're going to need to move on to financing. While you're likely not looking forward to it, you'll be happy to know that we offer:
Tools That Will Simplify the Process: The application process can be the most tedious part of financing a car, which is why we allow you to do it from the comfort of your home. Our online form can be filled out from anywhere, at any time. You may also want to use our payment calculator for an estimate of your monthly car note.
Professional Help When You Need It: Once you're at our dealership, you can easily visit our financing department if you have any questions. They can help you find the auto loan that suits you and your family so that you can comfortably make your payments each and every month.
Service, Parts, and Maintenance
Maintaining your car can be difficult if you're not sure where to start. When you need professional help, you'll want to stop our service center for your next car service.
Our Mechanics: Your battery, tires, and oil aren't going to last forever. When you want to make sure that your model has exactly what it needs, you'll want to turn to our mechanics. They have the experience needed to tend to your vehicle, so if you're experiencing issues, you'll want to have your model inspected sooner rather than later.
Finding Your Next Toyota Part: It can be a nightmare to find certain parts, especially if your model is older or rare. When you want to make sure that you're getting the part that you actually need, you'll want to visit us. We may have it in stock, and if not, you can always order it through us.
If you're trying to maximize the lifespan of your current vehicle, or you're looking for a new one, you'll want to visit Toyota of Stroudsburg.